---
Welcome to BELLA SION
We wish you to find benefit and inspiration within the pages of this website
Purpose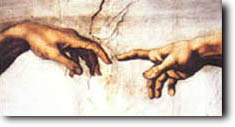 The purpose of this web site is to present the history of the Church of Jesus Christ of Latter-day Saints, in the Land of Italy, in its most meaningful and diverse aspects.

Although the presence of the Church in Italy is relatively recent, the events that have taken place during this period of time have defined the national identity of the Church and determined its impact among the Italian people.

The knowledge and understanding of these events are fundamental premises to appreciate what the Church is today and what it will become in the future.



Structure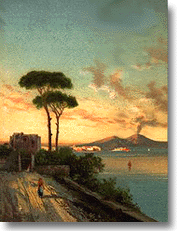 This web site has four main sections:
GENERAL HISTORY, LOCAL HISTORY, BIOGRAPHIES and PHOTOGRAPHIC ARCHIVE.

Each section is divided into chapters, according to necessity.


At the bottom of this page you will find the LATEST UPDATES section, which lists in chronological order, all the material periodically added to the four main sections.
A free UPDATE SERVICE is also available, for those who wish to be notified, via Email, of the the latest additions to BELLA SION.


The FORUM page is dedicated to comments, questions or suggestions, posted by the visitors of BELLA SION.


The RESEARCH page lists the topics of study pursued by this web site.


The RESOURCES page explains how to contribute to the work of BELLA SION.


The LINKS section lists other web sites which might be of interest to our visitors.


A great part of the material presented in this web site is also available in Italian.




Format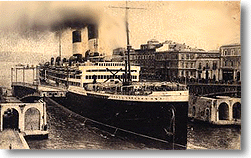 Some articles on this web site are in PDF (Portable Document File) format and can be accessed with Adobe® Acrobat® Reader®, a free software, very popular and easy to use.
To download Adobe® Acrobat® Reader®, click on the following button.




Some other material, pertaining the subject of this web site, is listed as a link, leading to the web site of origin.

For further information, requests, and suggestions, please write to: webmaster@bellasion.org



Please, click the REFRESH or RELOAD button on your browser to get the latest information.

October 12, 2005:
"Statements by Modern-Day Prophets and Apostles on Christopher Columbus," "Statements by Christopher Columbus with Spiritual Significance" and the article "A Man Moved Upon by the Spirit" have been added to the BIOGRAPHIES section.
September 19, 2005:
August 21, 2005:
July 4, 2005:
April 21, 2005:
The articles "President Hinckley calls on King and Queen of Spain", "A Company of Angels" and "Cumorah Project International LDS Database:Italy" have been added to the General History pages.

5 articles have been added to the ITALIAN pages.
Please note: Periodical updates on new material posted on this website, as well as pertaining news and activities are sent to the subscribers of our Free Newsletter. If you haven't subscribed yet, please do so by filling the small form on the left side of this page, or by clicking here. Thank you.